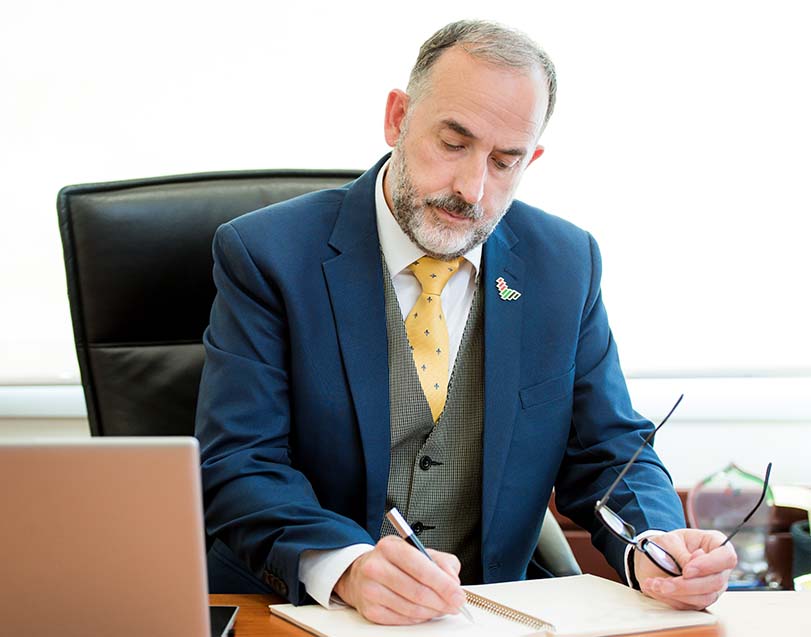 OUR
PRINCIPAL
Mr. Chris Nourse has nearly 30 years' experience in education. He has been Principal of 6 schools both in the UK and the UAE. As well as a trained school inspector, Chris mentors the next generation of school Principals through the Aldar Training Academy .Chris is passionate about all children being given exciting learning opportunities so they can reach their full potential both academically and personally. Chris is Married with three children, all of whom attended Aldar Academies schools, and of whom he is rightly proud.
As a school leader Chris believes in devolving leadership across his teams and to maximise engagement with all stakeholders, as parent partnership is key to ensuring children are fully supported at home and at school. Pupil voice is especially important as it helps to direct the work of the school.
Finally, Chris believes that children learn best when they feel happy, secure and inspired.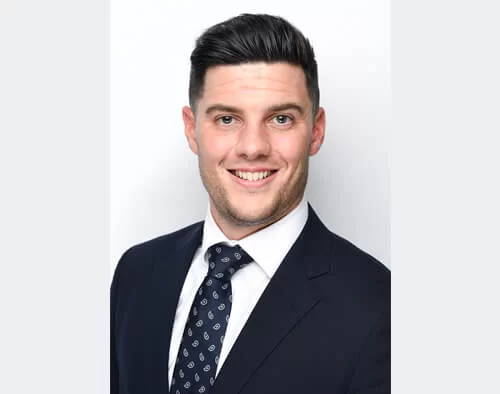 THOMAS NELSON
PRINCIPAL OF SECONDARY
Mr. Nelson brings more than eleven years of educational and leadership experience, with over six years within the Middle East. He maintains a Master of Arts qualification in Educational Leadership, accompanied with a plethora of pedagogical expertise, blended across pastoral and curriculum leadership positions. Furthermore, he has taught and led curriculums across the US, GCSE, BTEC, and IB frameworks throughout his career to date.
Initially trained and qualified as a teacher in the United Kingdom, Mr. Nelson taught Physical Education in various educational settings. After relocating to Dubai in 2015, he was appointed Head of Boys; Physical Education at a large multi-cultural international school. During this time, his career progressed to becoming a Head of House, leading pastoral initiatives to heighten students support and wellbeing within the school.
In 2019, Mr. Nelson joined Yas American Academy as the Dean of Students, leading change in student wellbeing and behavior for learning reforms. He is passionate about developing students holistically, equipping them with the skills required for students to flourish within an ever changing global society. As Head of Secondary, he is passionate about driving improvements at Yas American Academy, with the relentless energy to work in partnership with parents, staff, and the school community to ensure a high-quality education is made available to every child at Yas American Academy.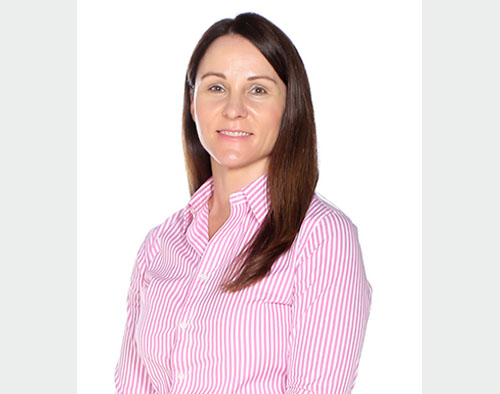 Mrs. Melissa Patrick
Elementary Principal
Mrs. Melissa Patrick brings over 18 years of educational experience living and working in Abu Dhabi, UAE, including 11 years in leadership positions. She is a PYP qualified Educator and has experience in the US, IB, Australian and International Curriculums. She holds a Bachelor of Primary Education and a Master of Education Studies from Universities in Australia. Melissa has been married for 19 years and has 2 sons in secondary school.
This is Melissa's 5th year at Yas American Academy. Since joining the Academy in 2018, Melissa has held multiple roles including Head of Pastoral, Head of Department and Child Protection and Safeguarding Lead. As Head of Elementary, Melissa has been integral in developing the WYA house system and believes it provides a sense of family across the school and develops a sense of pride and belonging amongst the students. She advocates the Yas Way which holds Respect Yourself, Respect Others and Respect the Environment as guiding principles for staff and students in and out of school. Melissa was involved in the schools NEASC accreditation process and recently completed a MIT Course, 'Launching Innovation into Schools', completing a cycle of study and experimentation as a change leader in instructional improvement.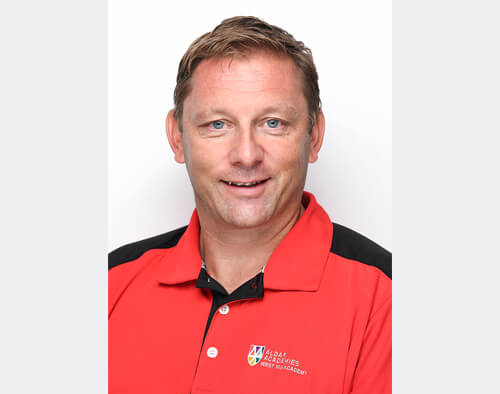 ROB WEAVER
DIRECTOR OF SPORT AND PERFORMANCE
Mr Weaver has been teaching for 18 years. As a full-scholarship student-athlete, he graduated with a BSc in Sports Management from Liberty University in Virginia, USA.
Mr Weaver began his teaching career at a large sports college in East London where he held various roles and responsibilities during his 11 years of service, progressing to Assistant Director of Sport. Seeking a new challenge, his family moved to Dubai in 2013 where he took up the position of Head of Secondary Physical Education at GEMS Wellington International School, before moving up to Director of Sport and Performance at GEMS FirstPoint School in 2017.
Whether playing, coaching, watching or supporting, he has always had a love of the sport. He has coached at the collegiate, high school and club level and still plays competitive football weekly.
At Yas American Academy, one of his objectives is increasing the opportunities for students to participate in Sport and Performing Arts and to develop links that will enrich the school community for all stakeholders. Mr Weaver firmly believes in the positive benefits that come from participating in sports and performing arts and hopes that all students find activities that will ensure lifelong participation.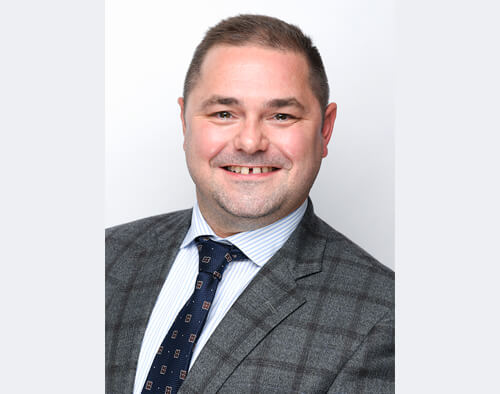 ANTHONY MILLINGTON
ASSISTANT PRINCIPAL - ELECTIVES AND SCHEDULING
Mr Millington is one of the founding teachers at Yas American Academy and joined the school initially as a lead teacher of Science and Engineering in 2016. Originally from the United Kingdom, he has over 15 years of teaching and leadership experience in secondary schools. His role at Yas American Academy currently centres around overseeing the leadership of the upper school's elective studies program. Mr Millington ensures that there is a pathway to success for all students in a wide range of subject disciplines offered in Middle and High School. This year Mr Millington will focus on making links with external organizations in education and industry further to enhance the curriculum experience for Yas American Academy students. In addition, he will also take the lead on scheduling at the school.
AT A GLANCE
| Year Group | School Fees Per Annum (in AED)* | Term 1 | Term 2 | Term 3 | Registration Fee |
| --- | --- | --- | --- | --- | --- |
| PRE-KG | 49,000 | 19,600 | 14,700 | 14,700 | 2,000 |
| KG1 – KG2 | 52,470 | 20,988 | 15,741 | 15,741 | 2,000 |
| Grade 1 – Grade 5 | 54,530 | 21,812 | 16,359 | 16,359 | 2,000 |
| Grade 6 – Grade 8 | 58,650 | 23,460 | 17,595 | 17,595 | 2,000 |
| Grade 9 – Grade 12 | 63,280 | 25,312 | 18,984 | 18,984 | 2,000 |
*Fees for the term 2022-2023. Please note, our fees are regulated by ADEK and are subject to change.